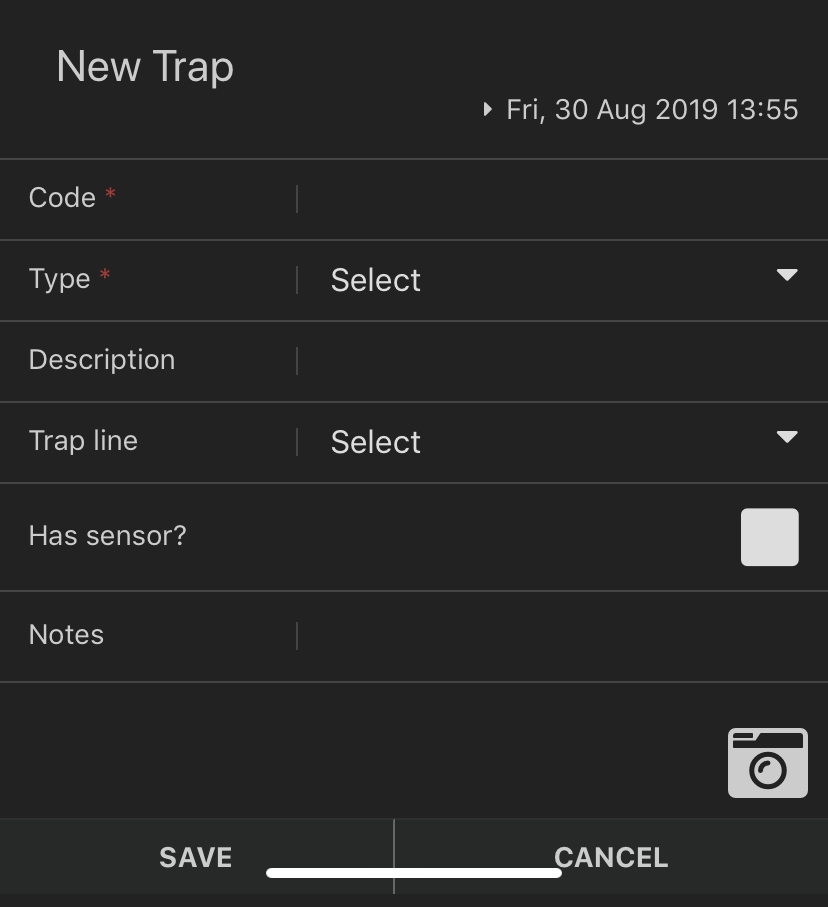 Date
Defaults to the current date and time. Tap it to change it.
Code
The ID or name of the trap.
Type
Tap to select a trap type from the list.
Description
Optional description of the station.
Trap line
Tap to select an optional line to associate the station with.
Has sensor?
If the trap has a sensor with wireless notifications, tick this checkbox and enter the name of the sensor provider and the sensor ID in the fields which appear.
Notes
Add any notes about the station here.
Camera
Tap the camera icon to take a photo and attach it to the station.