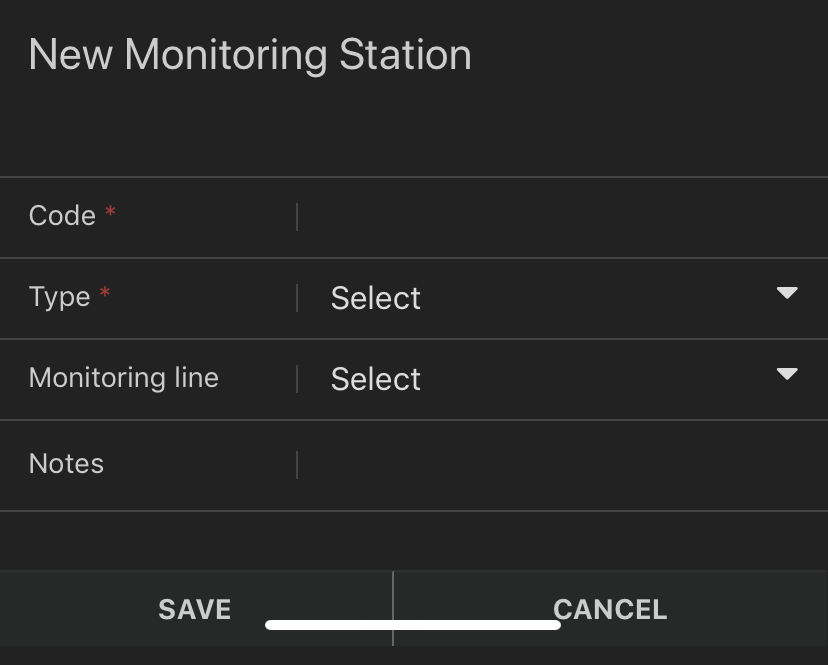 Code
The ID or name of the monitoring station or something to identify the location for a bird count.
Type
Tap to select a station type from the list.
Description
Optional description of the station.
Monitoring line
Tap to select an optional line to associate the station with.
Notes
Add any notes about the station here.